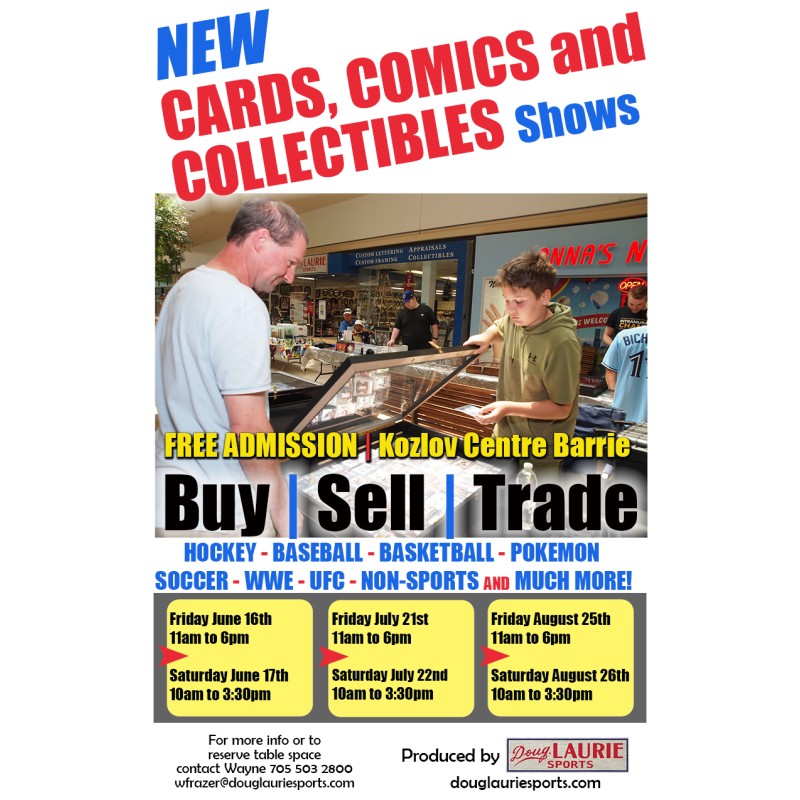  
Free Show Poster and Flyer Downloads - June July and August 2023 Collectibles Shows
Download these free files to print locally or to post on social media. Simply click the Attachments Link below next to Product Details and choose which download that you would like. THERE IS NO NEED TO ADD THESE DOWNLOADS TO YOUR CART - JUST DOWNLOAD DIRECTLY FROM THIS PAGE!

Website is security enabled for customer reassurance.

Choose pick-up in store or reliable Canada Post delivery.

Returns are handled in store. Please contact us for details.

Please choose your currency - USD$ or CAD$