All Products
COMING SOON. Doug Laurie Sports is excited to offer you a selection of memorabilia to browse and order online for in-store pick-up and payment. We will be adding many thousands of items during 2022.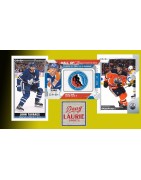 Subcategories
Welcome to the Video Showcase section of the website!

Here is where you will be able to preview the products that will be offered during the next Singles Night LIVE TV show on our YouTube channel. For more information about Singles Night, please click on our Videocast page here.

You will have the chance to bid on these items during Singles Night, at starting bids that are WAY BELOW the prices that you see here! Products will appear here a few days before the next episode of Singles Night.

This selection of unique and desirable products has been specially selected by Wayne Frazer, owner of Doug Laurie Sports. Please contact Wayne for additional information, and how to acquire one or more for your collection!