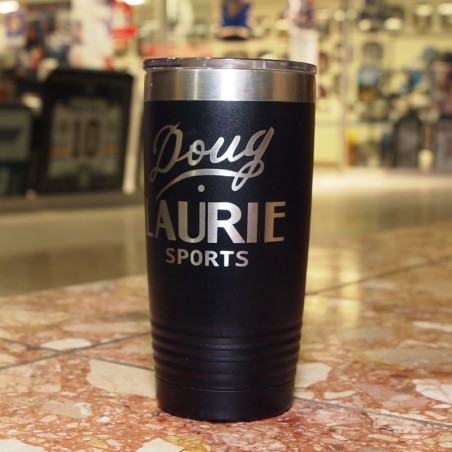  
Doug Laurie Sports Insulated Travel Tumbler
This beautiful stainless steel tumbler easily holds a big serving of your favorite hot or cold beverage, and keeps it at its temperature for an extended period. Complete with a spill resistant sipping lid, this mug proudly displays your favorite memorabilia store brand. This high quality product is laser engraved in Barrie Ontario by Great Bear Products.
AND FOR A LIMITED TIME receive a $25 Doug Laurie Sports Gift Certificate bonus with your first mug purchase! What a deal!

Website is security enabled for customer reassurance.

Choose pick-up in store or reliable Canada Post delivery.

Returns are handled in store. Please contact us for details.

Please choose your currency - USD$ or CAD$