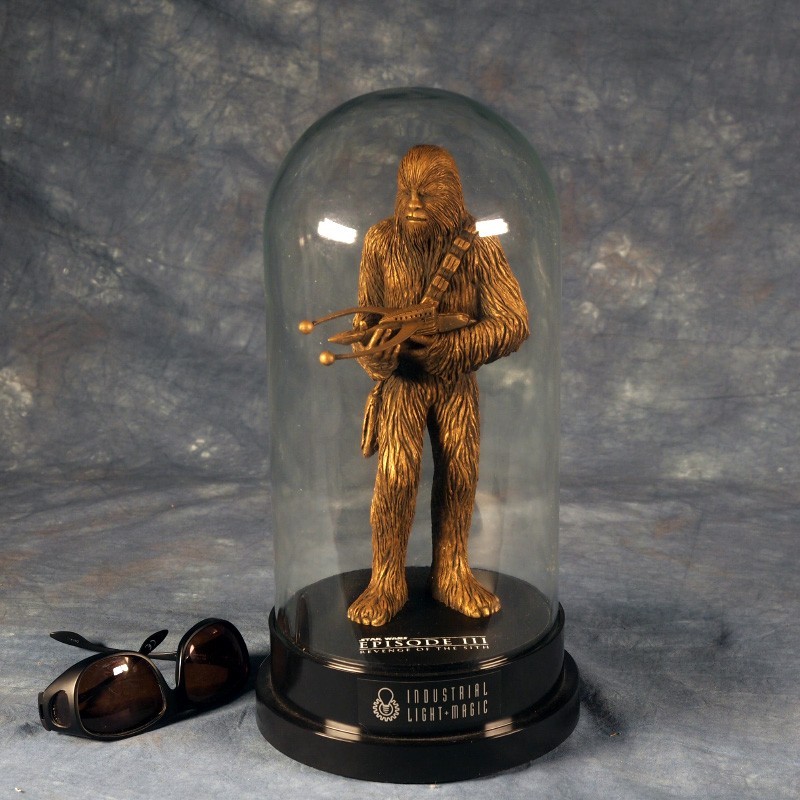  
Chewbacca Star Wars: Episode III Studio Executive Gift Resin Maquette Produced By Industrial Light & Magic
Have a big Star Wars fan in your life who seems to have everything? Is it you? How about this Star Wars: Episode III - Revenge of the Sith Chewbacca Industrial Light & Magic Studio Executive Gift? This piece was created for and only given out to people directly involved in the production or marketing of Episode III by ILM, the special effects company started by George Lucas to handle all his effects needs for his movies.

Website is security enabled for customer reassurance.

Choose pick-up in store or reliable Canada Post delivery.

Returns are handled in store. Please contact us for details.

Please choose your currency - USD$ or CAD$
The piece is 12x5 inches and shows Chewbacca holding his signature Wookie crossbow. Constructed of cast resin and expertly assembled, painted in bronze with antiquing detail. Standing affixed to an 8 in. round x 3.5 in. tall black pedestal base with felted bottom and a 14.5 in. tall glass dome cover. Title placard at the foot of the figure and "Industrial Light and Magic" sticker affixed to the front of base. This piece comes direct from the collection of the former president of direct-to-video sales for 20th Century Fox.
Data sheet
Sport or Theme

Movies/Television